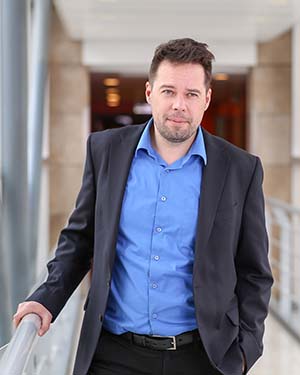 Ing. Jan Palaščák
Founder
He studied economics and philosophy at Masaryk University in Brno. He gained his first experience in the energy sector through renewable sources, and has been involved in solar power plant and other RES projects since 2007. In 2011, he founded an electricity and gas trader called Amper Market, which gradually rose to rank in the TOP5 electricity suppliers to Czech customers and, inter alia, was the first in the Czech Republic with a virtual power plant concept based on purchasing electricity from decentralised producers. In 2017, Amper Market a.s. earned CZK 3.5 billion and in July 2018, Palaščák together with other Amper Market shareholders sold it to the Bohemia Energy group. Since 2013, he has expanded his business to other areas, including energy savings (Amper Savings), accurate weather forecasting (Amper Meteo), and the new CO2IN fintech project. The group's parent company is ROAD to INTEREST, s.r.o., in which he has a 100% share.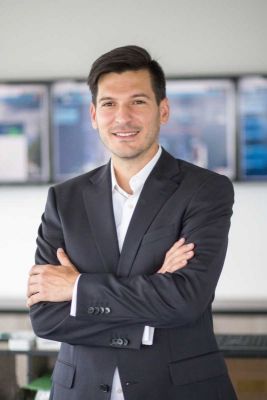 Ing. Martin Nádeníček
partner
A graduate of the Department of Business Administration at the Faculty of Economics and Administration of Masaryk University. He worked at AB Facility a.s. from 2006 as a controller at the energy division focusing on energy saving projects, and the Morava FM division providing comprehensive facility management. In 2007, he participated, as financial director, in the acquisition of Energ, spol. s r.o. and its integration, including the subsequent merger with the parent company. He worked as financial director at AB Facility s.r.o. (Slovakia) from 2011, and was jointly responsible for the significant expansion of the company on the Slovak market, participating in the acquisition of MAGNOL SERVIS s.r.o. and ENERGO CONTROLS spol. s r.o. He was responsible for their integration into the internal processes of the group and their subsequent merger with AB Facility s.r.o. He is co-founder, CFO and Chairman of the Board of Directors of Amper Savings, a.s.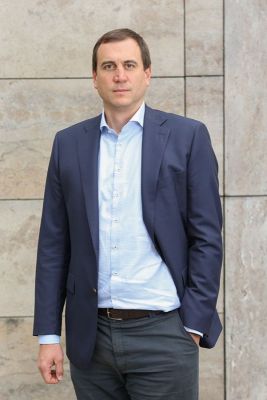 Jan Ondřich
partner
He studied at the London School of Economics, where he obtained an MSc in 2005. In the following 10 years, he worked as a Managing Partner of the multinational consulting company Candole Partners. He worked mainly in the field of valuation of energy companies, he dealt with the identification of risks and the analysis of investment opportunities in the field of electricity and heat production. He worked with leading European energy companies. In 2015, he founded SWG Strom & Warme GmbH in Berlin, which works with investors and technology suppliers to create new business models for flexible cogeneration with heat storage. He also works as an Associate Partner of the British company Northwood Infrastructure Capital, focusing primarily on investments in solar power plants and innovative energy solutions, and a member of the supervisory board of PRE Holding a.s. He has been a partner of the Amper Group since 2020.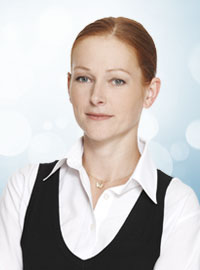 Ing. Tereza Ešnerová
CFO and COO
She studied finance and accounting at the University of Economics in Prague. After graduating, she worked at the Ministry of Regional Development. In 2002, she joined Československá obchodní banka where she was responsible for the administration and processing of documentation of group transactions. She worked as a consultant at the consulting company Brain Logistics from 2004, where she was responsible for the preparation and implementation of consulting projects for small and medium-sized enterprises. The projects were primarily to secure financing for companies, the sale of companies and their parts, comparative analyses, and the preparation of business plans. She worked as the CFO of Amper Market from 2012 to 2015, and since 2016 has been the CFO of Amper Group.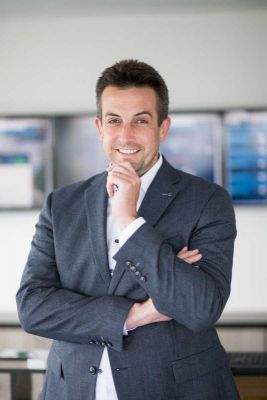 Ing. Radek Vrána
Technical Director
He graduated in Technical Equipment of Buildings at the Czech Technical University in Prague in 2003, thereafter gaining his first experience in energy consulting at Energ, spol. s r.o., where he participated in a number of energy audits, studies, and concepts. He has been registered on the list of energy experts of the Ministry of Industry and Trade since 2007. In that year he also started working at AB Facility, where he managed the energy consulting centre and subsequently the energy projects centre. He has been at Amper Savings, a.s. since 2014, where he is responsible for the technical area – from project design to actual practical implementation. He has previously been involved in a number of energy service provision projects. He now focuses mainly on projects with a guaranteed result according to the EPC methodology. He has successfully completed a number of contracts in industry, healthcare, and municipalities.